Requirements for Incorporation of Public Company Limited by Shares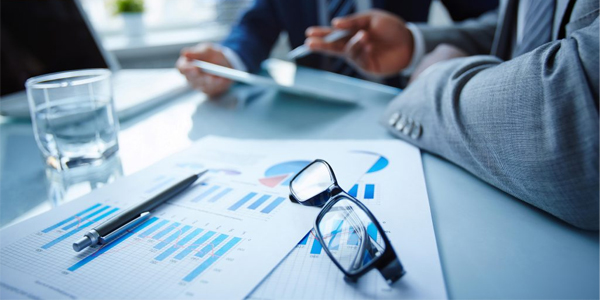 1. Appointment of Directors & Promoter
At least two directors who ordinarily reside in Malaysia by having a principal place of residence in Malaysia and minimum one promoter.
2. Appointment of a Company Secretary
Must be a natural person that attains 18 years of age and above and a member of a professional body.
Both the directors and company secretary shall have their principal or residence place within Malaysia.
3. Holding an Annual General Meeting
A company is required to hold its Annual General Meeting in every calendar year.
Incorporation Procedures

1. Name Application – Name Reserve Application need to be submitted to CCM for their approval
The proposed company name will be approved if it is not undesirable or unacceptable or identical to the name of an existing business entities registered with CCM.
2. Information Required
Details of director (at least 2)
Details of shareholder
Business activities of the company
Types and number of shares
Registered address
Business address
Declaration from the directors / promoters
3. Notice of Registration and Certificate of Incorporation for Public Limited By Shares
Notice of Registration will be issued once all the requirement are complied with.
Certificate of incorporation will be issued upon application by a company.
Kindly contact our consultant to assist you to set up public company limited by shares today!
Registration of Foreign Company (Branch office in Malaysia)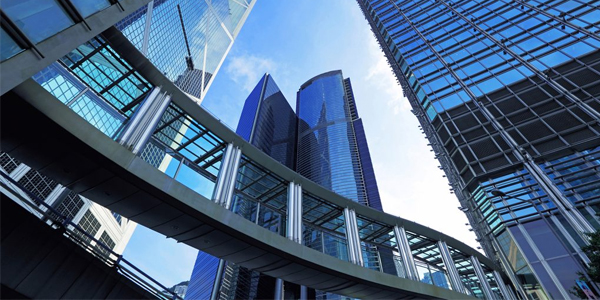 A foreign company shall not carry on a business in Malaysia unless the foreign company is registered with the Companies Commission of Malaysia.
A foreign company shall be registered under the name as registered in its place of origin.
The Foreign company registration shall be accompanied with a statement by the local agent of the foreign company confirming his consent for the appointment as local agent.
A foreign company shall appoint a local agent in Malaysia to handle all the matters of the foreign company.
A foreign company shall have a registered office within Malaysia to which all communications and notices may be addressed.
Please contact us at 03-20969557 and our consultant will be glad to assist you in the above services
ENQUIRY FORM
eyJpZCI6IjExIiwibGFiZWwiOiJDb250YWN0IEZvcm0iLCJhY3RpdmUiOiIxIiwib3JpZ2luYWxfaWQiOiIxIiwidW5pcXVlX2lkIjoid2VmajIiLCJwYXJhbXMiOnsiZW5hYmxlRm9yTWVtYmVyc2hpcCI6IjAiLCJ0cGwiOnsid2lkdGgiOiIxMDAiLCJ3aWR0aF9tZWFzdXJlIjoiJSIsImJnX3R5cGVfMCI6Im5vbmUiLCJiZ19pbWdfMCI6IiIsImJnX2NvbG9yXzAiOiIjODFkNzQyIiwiYmdfdHlwZV8xIjoiY29sb3IiLCJiZ19pbWdfMSI6IiIsImJnX2NvbG9yXzEiOiIjMzMzMzMzIiwiYmdfdHlwZV8yIjoiY29sb3IiLCJiZ19pbWdfMiI6IiIsImJnX2NvbG9yXzIiOiIjMWQyZjRmIiwiYmdfdHlwZV8zIjoiY29sb3IiLCJiZ19pbWdfMyI6IiIsImJnX2NvbG9yXzMiOiIjMzMzMzMzIiwiZmllbGRfZXJyb3JfaW52YWxpZCI6IiIsImZvcm1fc2VudF9tc2ciOiJUaGFuayB5b3UgZm9yIGNvbnRhY3RpbmcgdXMhIiwiZm9ybV9zZW50X21zZ19jb2xvciI6IiM0YWU4ZWEiLCJoaWRlX29uX3N1Ym1pdCI6IjEiLCJyZWRpcmVjdF9vbl9zdWJtaXQiOiJodHRwOlwvXC9ybWMuY29tLm15XC90aGFuay15b3VcLyIsInRlc3RfZW1haWwiOiJpbmZvQHJtYy5jb20ubXkiLCJzYXZlX2NvbnRhY3RzIjoiMSIsImV4cF9kZWxpbSI6IjsiLCJmYl9jb252ZXJ0X2Jhc2UiOiIiLCJmaWVsZF93cmFwcGVyIjoiPGRpdiBbZmllbGRfc2hlbGxfY2xhc3Nlc10gW2ZpZWxkX3NoZWxsX3N0eWxlc10+W2ZpZWxkXTxcL2Rpdj4ifSwiZmllbGRzIjpbeyJic19jbGFzc19pZCI6IjEyIiwibmFtZSI6Im5hbWUiLCJsYWJlbCI6IiIsInBsYWNlaG9sZGVyIjoiTmFtZSIsInZhbHVlIjoiIiwidmFsdWVfcHJlc2V0IjoiIiwiaHRtbCI6InRleHQiLCJtYW5kYXRvcnkiOiIxIiwibWluX3NpemUiOiIiLCJtYXhfc2l6ZSI6IiIsImFkZF9jbGFzc2VzIjoiIiwiYWRkX3N0eWxlcyI6IiIsImFkZF9hdHRyIjoiIiwidm5fb25seV9udW1iZXIiOiIwIiwidm5fb25seV9sZXR0ZXJzIjoiMCIsInZuX3BhdHRlcm4iOiIwIiwidm5fZXF1YWwiOiIiLCJpY29uX2NsYXNzIjoiIiwiaWNvbl9zaXplIjoiIiwiaWNvbl9jb2xvciI6IiIsInRlcm1zIjoiIn0seyJic19jbGFzc19pZCI6IjEyIiwibmFtZSI6ImVtYWlsIiwibGFiZWwiOiIiLCJwbGFjZWhvbGRlciI6IkVtYWlsIiwidmFsdWUiOiIiLCJodG1sIjoiZW1haWwiLCJtYW5kYXRvcnkiOiIxIiwibWluX3NpemUiOiIiLCJtYXhfc2l6ZSI6IiIsImFkZF9jbGFzc2VzIjoiIiwiYWRkX3N0eWxlcyI6IiIsImFkZF9hdHRyIjoiIiwidm5fb25seV9udW1iZXIiOiIwIiwidm5fb25seV9sZXR0ZXJzIjoiMCIsInZuX3BhdHRlcm4iOiIwIn0seyJic19jbGFzc19pZCI6IjEyIiwibmFtZSI6IlBob25lIiwibGFiZWwiOiIiLCJwbGFjZWhvbGRlciI6IlBob25lIiwidmFsdWUiOiIiLCJ2YWx1ZV9wcmVzZXQiOiIiLCJodG1sIjoidGV4dCIsIm1hbmRhdG9yeSI6IjEiLCJtaW5fc2l6ZSI6IiIsIm1heF9zaXplIjoiIiwiYWRkX2NsYXNzZXMiOiIiLCJhZGRfc3R5bGVzIjoiIiwiYWRkX2F0dHIiOiIiLCJ2bl9vbmx5X251bWJlciI6IjAiLCJ2bl9vbmx5X2xldHRlcnMiOiIwIiwidm5fcGF0dGVybiI6IiIsInZuX2VxdWFsIjoiIiwiaWNvbl9jbGFzcyI6IiIsImljb25fc2l6ZSI6IiIsImljb25fY29sb3IiOiIiLCJ0ZXJtcyI6IiJ9LHsiYnNfY2xhc3NfaWQiOiIxMiIsIm5hbWUiOiJTZXJ2aWNlcyIsImxhYmVsIjoiU2VydmljZXMiLCJ2YWx1ZSI6IiIsInZhbHVlX3ByZXNldCI6IiIsImh0bWwiOiJjaGVja2JveGxpc3QiLCJtYW5kYXRvcnkiOiIxIiwibGFiZWxfZGVsaW0iOiIiLCJkaXNwbGF5IjoiY29sIiwiYWRkX2NsYXNzZXMiOiIiLCJhZGRfc3R5bGVzIjoiIiwiYWRkX2F0dHIiOiIiLCJpY29uX2NsYXNzIjoiIiwiaWNvbl9zaXplIjoiIiwiaWNvbl9jb2xvciI6IiIsInRlcm1zIjoiIiwib3B0aW9ucyI6W3sibmFtZSI6IkNvbXBhbnkgUmVnaXN0cmF0aW9uIiwibGFiZWwiOiJDb21wYW55IFJlZ2lzdHJhdGlvbiJ9LHsibmFtZSI6Ik1ha2UgYW4gYXBwb2ludG1lbnQiLCJsYWJlbCI6Ik1ha2UgYW4gYXBwb2ludG1lbnQifSx7Im5hbWUiOiJOYW1lIFNlYXJjaCIsImxhYmVsIjoiTmFtZSBTZWFyY2gifSx7Im5hbWUiOiJDaGFuZ2Ugb2YgQ29tcGFueSBTZWNyZXRhcnkiLCJsYWJlbCI6IkNoYW5nZSBvZiBDb21wYW55IFNlY3JldGFyeSJ9LHsibmFtZSI6IlJlcXVlc3QgZm9yIHNoZWxmIGNvbXBhbnkgbGlzdCIsImxhYmVsIjoiUmVxdWVzdCBmb3Igc2hlbGYgY29tcGFueSBsaXN0In0seyJuYW1lIjoiQWNjb3VudGluZ1wvIFRheCAmIEF1ZGl0IFNlcnZpY2VzIiwibGFiZWwiOiJBY2NvdW50aW5nXC8gVGF4ICYgQXVkaXQgU2VydmljZXMifSx7Im5hbWUiOiJQdXJjaGFzZSBvZiBjb21wYW55IHByb2ZpbGUiLCJsYWJlbCI6IlB1cmNoYXNlIG9mIGNvbXBhbnkgcHJvZmlsZSJ9LHsibmFtZSI6IlJlcHJlc2VudGF0aXZlIE9mZmljZSIsImxhYmVsIjoiUmVwcmVzZW50YXRpdmUgT2ZmaWNlIn1dfSx7ImJzX2NsYXNzX2lkIjoiMTIiLCJuYW1lIjoibWVzc2FnZSIsImxhYmVsIjoiIiwicGxhY2Vob2xkZXIiOiJNZXNzYWdlIiwidmFsdWUiOiIiLCJ2YWx1ZV9wcmVzZXQiOiIiLCJodG1sIjoidGV4dGFyZWEiLCJtYW5kYXRvcnkiOiIxIiwibWluX3NpemUiOiIiLCJtYXhfc2l6ZSI6IiIsImFkZF9jbGFzc2VzIjoiIiwiYWRkX3N0eWxlcyI6IiIsImFkZF9hdHRyIjoiIiwidm5fb25seV9udW1iZXIiOiIwIiwidm5fb25seV9sZXR0ZXJzIjoiMCIsInZuX3BhdHRlcm4iOiIwIiwidm5fZXF1YWwiOiIiLCJpY29uX2NsYXNzIjoiIiwiaWNvbl9zaXplIjoiIiwiaWNvbl9jb2xvciI6IiIsInRlcm1zIjoiIn0seyJic19jbGFzc19pZCI6IjEyIiwibmFtZSI6IlJlY2FwdGNoYSIsImxhYmVsIjoiIiwiaHRtbCI6InJlY2FwdGNoYSIsInRlcm1zIjoiIiwicmVjYXAtdGhlbWUiOiJsaWdodCIsInJlY2FwLXR5cGUiOiJpbWFnZSIsInJlY2FwLXNpemUiOiJub3JtYWwifSx7ImJzX2NsYXNzX2lkIjoiMTIiLCJuYW1lIjoic2VuZCIsImxhYmVsIjoiU2VuZCIsImh0bWwiOiJzdWJtaXQiLCJhZGRfY2xhc3NlcyI6IiIsImFkZF9zdHlsZXMiOiIiLCJhZGRfYXR0ciI6IiJ9XSwib3B0c19hdHRycyI6eyJiZ19udW1iZXIiOiI0In19LCJpbWdfcHJldmlldyI6ImJhc2UtY29udGFjdC5qcGciLCJ2aWV3cyI6IjE4MjQiLCJ1bmlxdWVfdmlld3MiOiI3NjciLCJhY3Rpb25zIjoiMzgiLCJzb3J0X29yZGVyIjoiMSIsImlzX3BybyI6IjAiLCJhYl9pZCI6IjAiLCJkYXRlX2NyZWF0ZWQiOiIyMDE2LTA1LTAzIDE1OjAxOjAzIiwiaW1nX3ByZXZpZXdfdXJsIjoiaHR0cDpcL1wvc3Vwc3lzdGljLTQyZDcua3hjZG4uY29tXC9fYXNzZXRzXC9mb3Jtc1wvaW1nXC9wcmV2aWV3XC9iYXNlLWNvbnRhY3QuanBnIiwidmlld19pZCI6IjExXzk0MzU1MCIsInZpZXdfaHRtbF9pZCI6ImNzcEZvcm1TaGVsbF8xMV85NDM1NTAiLCJjb25uZWN0X2hhc2giOiIwN2M4ODkxMzMxMDYzYzRmN2ZjYzU3N2ExNGM3NmZmMCJ9